Chicago Cubs agree to terms with pitcher Kendall Graveman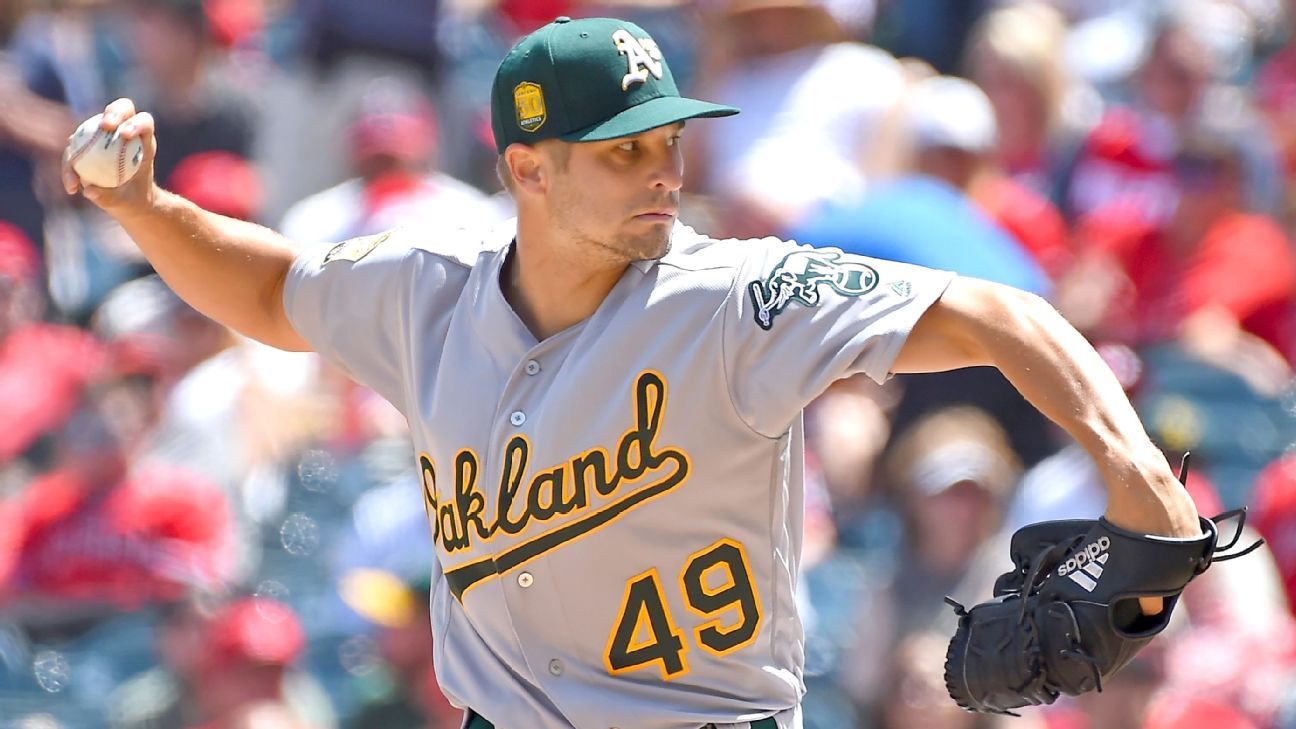 The Chicago Cubs have agreed to a deal with free-agent right-hander Kendall Graveman, a source told ESPN's Jesse Rogers on Saturday.
Terms of the deal were not disclosed.
Graveman, who was the Opening Day starter for the Oakland Athletics last season, is still recovering from Tommy John surgery in late July. He finished the season with a 1-5 record, 27 strikeouts and a 7.60 ERA in 34 1/3 innings.
He was 0-5 with an 8.89 ERA in his six starts before getting sent down to Triple-A Nashville on April 26. He returned on May 11, getting his only win of the season against the Yankees.
Who will counsel MLB, union to avoid labor strife?
Underneath the anticipation of Manny Machado's tour of teams and a continued flurry of trades, the Associated Press published news jarring and yet completely unsurprising to some agents and executives — for the first time since 2004, the average salary of major league players declined.
Not by much, mind you. It's not as if there has been a deep slash in compensation. In 2017, players averaged $4,097,122, and this year, that dipped by about $1,500 to $4,095,686. But those numbers are another clue about a dramatic salary slowdown developing over the last five years — a trend that's not good for the union, for obvious reasons, and not good for management, because of how it is affects an already dysfunctional dynamic between MLB and the Players Association.
The time has come for the two sides to seriously consider some out-of-the-box ideas to jumpstart conversations and improve the working relationship before the expiration of the current labor agreement after the 2021 season. Right now, MLB and the union are like a married couple barely on speaking terms, desperately in need of counseling before there is an ugly breach — and for baseball, that would be a labor stoppage, which union officials have spoken of with players and agents.
Oakland A's to re-sign right-hander Mike Fiers to two-year deal
The Athletics and Mike Fiers have agreed to a two-year contract for the right-hander to return to Oakland, according to MLB.com.
MLB.com reports that the deal, which is pending a physical, could be worth up to $15 million.
Fiers, 33, is coming off his best season (12-8, 3.56 ERA) as a major league starter, helping Oakland to an unlikely postseason berth after being acquired in August.
With an expected arbitration number of around $10 million, the A's had initially not to tender Fiers a contract, making him a free agent.
Fiers had bounced around from Milwaukee to Houston and then Detroit before landing in Oakland. His career ERA of 4.04 and strikeouts per 9 innings of 8.3 are both respectable, and he has earned a reputation as a solid back-of-the-rotation starter.
MLB — Los Angeles Dodgers gain payroll freedom in seven-player trade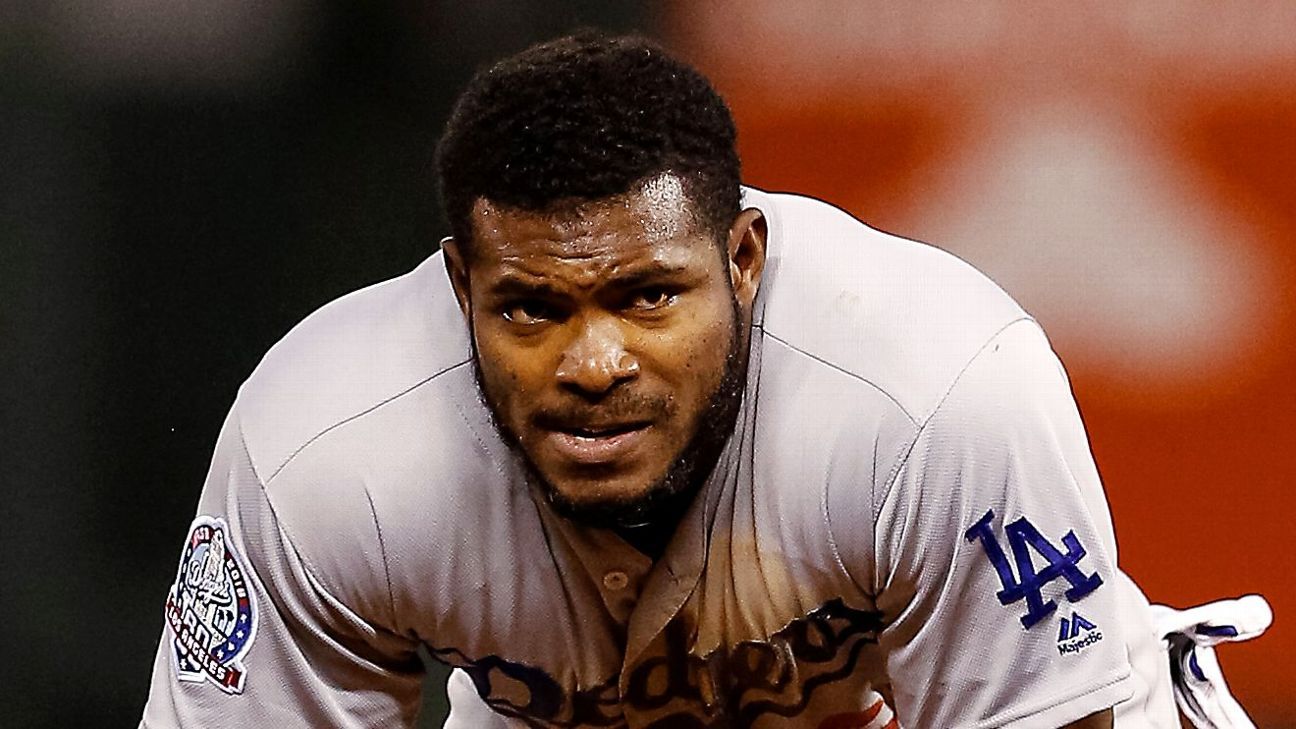 The Cincinnati Reds and Los Angeles Dodgers pulled off a modern blockbuster, one in which some bad contracts changed hands along with useful major leaguers and prospects. The Reds got a little bit better, but perhaps not as much as they need to, and those plucky Dodgers added some prospects to help them rebuild, while perhaps clearing salary space for an even bigger acquisition.
The Reds have been signaling for weeks they would trade from their substantial prospect depth, largely accumulated through the draft, to upgrade their major league roster and try to contend in 2019-20. This trade gives the superficial appearance of doing so, and yet might not actually put them that much closer to a playoff berth.